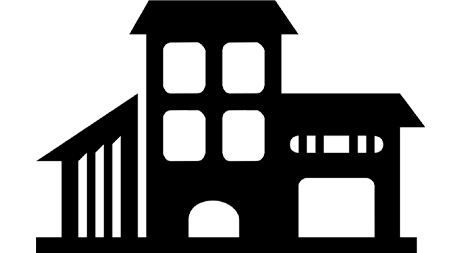 A Large number of people have a dream of buying their own house once in their lifetime. In a country like India, where the population is at a rapid growth, there is always a demand for the Real- Estate industry. It is one of the fastest growing sectors in India that attracts a large number of investments and also promises a large number of returns on investments. But this industry has become highly competitive due to the entry of many new players, making it a difficult challenge for the Real Estate companies in generating leads and retaining their clients. This Real- Estate industry is fully dependent upon the marketing and communication channel that drives more leads into your business by effectively showcasing the marketing messages to the targeted audience.
The Traditional route of marketing such as billboards, newspaper advertisements have become outdated as they incur heavy cost and they are less effective in targeting the profitable clients. That is where the Bulk SMS Marketing for Real Estate business comes as a savior for the Real-Estate developers and realtors. Bulk Text SMS Marketing has been proven to be the most effective tools that help the Real-Estate agents to turn queries into sales. This Bulk SMS Marketing is the best marketing tool to draw the attention of the audience as it has about 90% open rate that is too high compared to any other marketing channels.
Msgcel is one of the pioneers in this Bulk SMS Service industry for Real Estate Realtors and Developers. We offer a wide range of customized solutions and hassle free sophisticated services that enable the Real Estate industry to effectively communicate with their existing and potential customers. We help you in achieving your business growth by providing the best quality real-estate marketing services that enables you to send important and promotional messages in instant thereby enhancing the customer's user experience.
Benefits of Using Bulk SMS Services for Real Estate:
Promotional offers: Conquest your competitors by attracting new leads into your business by sending new offers, attractive deals to your targeted audience.
Sales Support: Bulk SMS can be integrated with CRM tools to communicate your customers about progress in their homes, bond repayment approval, etc. Bulk SMS becomes an important communication medium between the Real Estate agent and clients to communicate important information's at different stage in the buying process.
Customer Database: Along with the response rates of your campaigns, SMS Marketing are helpful in building a quality customer database for your business.
In-detail reports: Bulk SMS Marketing provides you the feature to ensure your campaign accuracy by tracking the open rates and also the response rates of the clients instantly.
Automatic Scheduling: Bulk SMS Marketing system allows you to schedule multiple campaigns easily that can be run either on the same group of clients or different simultaneously.
Instant SMS Feedback: Improve the quality of your service and the customer satisfaction by collecting the feedback about your services as a Bulk SMS.
Advanced Location Based Targeting: Send Location targeted geo analytical Promotional Messages to the audience who are in real-time near your locality to improve your lead-conversion rates.
Send Related Notifications: Boost your sales by sending Property Alerts, Promotions, announcements photos of the property, location, etc. through SMS to attract your interested customers.
Best in class Bulk SMS features
User-Friendly SMS Dashboard
Multiple Routes for Best Delivery
Start Converting Leads into Customers Today
Top Features of Good Bulk SMS Marketing
Frequently Asked Questions