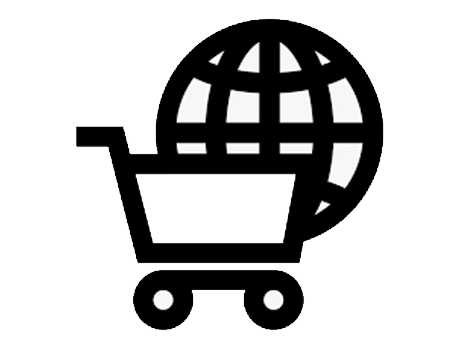 E-commerce Companies have changed the shopping pattern of people and are proving to be of great help to consumers across the world by making the things available at their doorstep. When it comes to online business, enhancing the customer satisfaction is one of the key roles to grow your business. That is why the E-commerce sites are in search of most effective communication channel to market their products and to develop a strong trusted relationship with its customers. Bulk SMS is the best marketing channel as it enables a direct connection with the customer, expand brand visibility, boost business revenue and create a strong customer base in a hassle-free manner. Integrating Bulk SMS Services in your business, does not only help you in reaching your targeted audience in instant but also gives you assurance that your messages will be read as it has the highest open rate of 98%.
If you are searching for a best Bulk SMS service provider for your E-commerce industry, then Msgcel is one of the top most bulk sms service providers in India offering tailored bulk sms service packages in a Budget friendly manner. We at Msgcel will strive to provide you with the best of our sms service to grow your E-commerce industry by sending important messages, notifications, alerts, etc. in a timely manner to your customer thereby enhancing the quality of relationship with them. Start interacting with your customers in a personalized manner by incorporating our Bulk SMS Services in your e-commerce industry and build a strong communication with them easily. We never compromise on the quality of our service that we offer and provide our customers with quick technical support, easy to use panel, SMS API and with 100% delivery rate. Therefore, leave the doubts behind and start adopting Bulk SMS services for E-commerce industry in your marketing initiatives to reach the top of competitive market today.
Benefits of using Bulk SMS Services for E-commerce Industry:
Real-time shipment alerts & Order Tracking: Bulk sms for E-commerce industry can be used to send order updates to your customers informing them about their Booking Confirmations, Shipment Tracking details, tracking id, delivery status, and other important updates.
Secure Payment Gateway: OTP SMS Service for E-commerce industry is one of the useful procedures to secure the online payments and account logging in by two-factor authorization. Our Bulk SMS API can be integrated along with your payment gateway to provide a secured feeling for the customers.
Loyalty Coupons: Bulk SMS Services in retail industry can be use to conduct customer loyalty programs and send exclusive deals to premium customers and make them more loyal towards your brand.
Customer Retention: Bulk SMS services can be used to keep your customers engaged with your e-commerce industry by frequently reminding them about product price drop alerts, new offers and gift coupons to repeat purchase in your sites.
Announce Promotions: Promote your E-commerce by using Promotional Bulk Sms to send Promotional offers, discount coupons, festive deals, etc.
Increase your CTC: Boost up customer engagement for your ecommerce sites by sending your promotions and offers along with your website link that increases the website visits & click through rates(CTC).
Instant SMS Feedback: Improve the quality of your service by gathering user experiences through instant feedbacks through Bulk Text Marketing services.
Personal Touch : By Integrating our Bulk SMS API with your Business CRM you can easily enhance your relationship with your customers by sending them personalized offers for birthdays and anniversary, monthly reward points, Personalized seasonal wishes, etc.
Best in class Bulk SMS features
User-Friendly SMS Dashboard
Multiple Routes for Best Delivery
Start Converting Leads into Customers Today
Top Features of Good Bulk SMS Marketing
Frequently Asked Questions