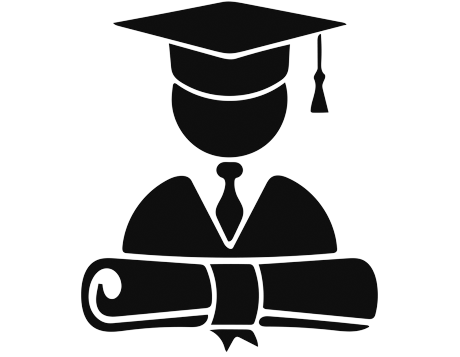 Schools and colleges play an important role in everyone's life in building the basic foundation of their career. School & colleges are not only important to us as individuals they also helps society progress by educating its members who bring their newly acquired information to the workforce. But administering an Education institution is a tedious task. A good communication channel is one of the important aspects needed to run an educational institution successfully. The Education Institution's management cannot go to each individual to convey vital information about their children, or fees reminders, events and notices, etc. But as the traditional communication mediums fail to deliver the required information instantly there is a need of the effective communication channel to bridge the gap between the school management and the parents.
That is where the Bulk SMS Marketing comes emerges as the most beneficial tool for the education sector. Msgcel is one of India's Leading Location Based SMS & Digital Marketing Firm with 13+ years of experience to take your Education institution to new height. With Msgcel Bulk SMS Services for Educational institutions and other advanced text messaging solutions like Location based Smart SMS Marketing the educational institutions can make a quick and hassle free communication with parents and share vital information's like Exam Timetable and results, Fee Details and reminders, Attendance and holiday announcements, PTA Meetings, etc. To enhance the growth of you Educational institution we provide both Transactional SMS route and Promotional SMS route to cater your different needs.
Benefits of Using Bulk SMS Services for Education:
Event Notifications: Send Notifications to students as well as parents through our Bulk SMS Gateway to convey information's such as School games and annual events, Birthday wishes, Parents Teachers Meeting, etc.
Payment Reminders: Our Bulk SMS API gateway can be integrated with Educational Institutes CRM to communicate pupil's parents on School fees and to automate sending of payment reminders.
Attendance Notifications: School Bulk SMS Services can be send data report of attendance to parent while the student have bunk the colleges or class most of time. This is very effective for make a best environment into class.
Instant SMS Feedback: Improve the quality of your service by collecting the feedback from parents and students about Events, PTA Meetings, Teachers, etc. as a Bulk SMS.
Internal Communication: Improve you internal communication between the students and teachers by informing them about Class Schedules, Change in time table, sudden school closure due to weather conditions, Library Book dues, etc. in an easy and hassle free-way.
Attract New Students: Use our Promotional Bulk SMS Route to attract the right students for your School & colleges to make the most of the admission seasons.
Contacting Staffs: Bulk SMS Messages for Colleges and schools are quick handy to maintain a good relationship between the schools and their staffs by sending them a simple text of the urgent information's and updates enabling them to respond quickly. Also Bulk SMS are cost efficient compared to calls.
Student's Results: Parents can be informed about the results of their pupils exams. Sending the result information of each student's parents can help to explore the presentation of their kids.
Advanced Location Based Targeting: Send Location targeted geo analytical Promotional Messages to the audience who are in real-time near your locality to improve your lead-conversion rates So without further delay, reach Msgcel today and start utilizing the tailor made Bulk SMS Services for the schools, colleges, coaching centers and universities.
Best in class Bulk SMS features
User-Friendly SMS Dashboard
Multiple Routes for Best Delivery
Start Converting Leads into Customers Today
Top Features of Good Bulk SMS Marketing
Frequently Asked Questions